Chevrolet Cobalt Owners Manual: Back-Up Lamps (Coupe)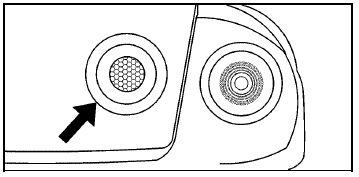 To replace a back-up lamp bulb: 1. Open the trunk. See Trunk.
2. Locate the back-up lamp bulb assembly in the trunk lid.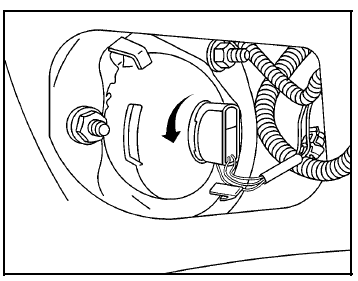 3. Turn the bulb socket counterclockwise and pull it out of the lamp assembly.
On vehicles that have a back-up lamp cover, first remove it by pressing the tab at the top.
4. Pull the old bulb straight out of the bulb socket.
5. Push the new bulb straight into the bulb socket until it clicks.
6. Push the bulb socket into the lamp assembly and turn it clockwise to lock it into place.
Chevrolet Cobalt Owners Manual
Chevrolet Cobalt Service Manual