Chevrolet Cobalt Owners Manual: License Plate Lamp
To replace one of these bulbs: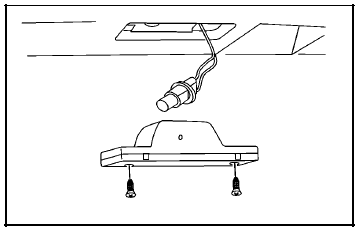 1. Remove the two screws holding each of the license plate lamps.
2. Turn and pull the license plate lamp toward you through the opening.
3. Turn the bulb socket counterclockwise and pull the bulb straight out of the socket.
4. Install the new bulb.
5. Push the bulb straight into the socket and turn clockwise to reinstall.
6. Push and turn the license plate lamp away from you through the opening.
7. Reinstall the two screws holding the license plate lamp.
Chevrolet Cobalt Owners Manual
Chevrolet Cobalt Service Manual